Stourbridge CC support both competitive and non-competitive, on and off-road cycling. Prospective new members, please browse the site and find more information on the "Join Us!" page.
Winter evening training rides: meet Lidl, bottom of Brettell Lane, 7.15pm. Light clothing and working lights please, 2 rear.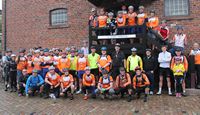 Club News:

12th October: 1st round of the national 'cross series - Anthony Neave 9th junior. SCC results here.

5th October: Jayne Cheslin 1st LV40, Kevin Payton and Ant Neave are 3rd in their respective races at WMCCL, Baggeridge. Dan Harris 7th senior. Terry Rowntree 1st V70, Carol 2nd V65F. Lorraine Gaytton is 3rd V50F. SCC results.
Hannah takes her first win in Belgium .


21st September: Anthony Neave 3rd junior at WMCCL round 3, Kevin Payton 3rd 50+, Derek Hill 3rd 50+.

19th/20th September: SCC celebrate the 50th birthday of the club.

14th September: Dan Harris is 2nd at WMCCL, Ant Neave 4th junior, Kevin Payton 2nd 50+, Jayne Cheslin 2nd V 40+, Lorraine Gaytton 2nd LV 50+. Brian Hurley 1st 70+. Second claim achievements -Hannah Payton 1st lady, Tom 4th senior.
Stourbridge Cycling Club is affiliated to: British Cycling, Cyclists Touring Club, Cycling Time Trials, SSSCCRRL, WMCCL and is a Go-Ride accredited club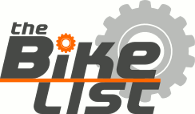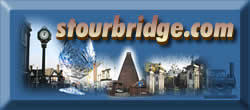 Clubroom: The Roy Archer Room, Oakfield Community Centre, Brettell Lane, Amblecote, Stourbridge, West Midlands DY5 3LT. Mondays from 8pm