Stourbridge CC support both competitive and non-competitive, on and off-road cycling. Prospective new members, please browse the site and find more information on the "Join Us!" page.
Tuesday & Thursday training bashes: meet Summerhill 6.30pm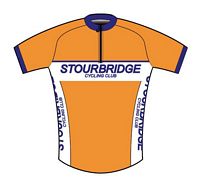 Club News:

5th July: the 4th in the SCC TT series, Chris Halford has the fastest time, fastest SCC rider is Anthony Neave. Rolling results.

Saturday 2nd July: an estimated 100 riders out on various club rides today.

16th June: Phil Glaze is 2nd in the South Staffs RR league event 7.

7th June: the 3rd in the TT series, Chris Halford takes the fastest time, Anthony Neave fastest SCC rider. 24 competitors. Rolling Results.

19th May: Hannah Payton rides in the Tour of California.

weekly planner
Tuesday
Summerhill bash
1915
Thursday
Summerhill bash
1915
Saturday
Summerhill bash

0810
0820
0830

Saturdays
off-road (Bonded)
0900
0915
0930
Sunday 31st July
Norbury Junction
Brewood/ Century Ride

0830
0900






Stourbridge Cycling Club is affiliated to: British Cycling, Cyclists Touring Club, Cycling Time Trials, SSSCCRRL, WMCCL.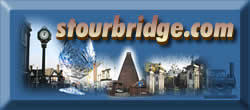 Clubroom: The Roy Archer Room, Oakfield Community Centre, Brettell Lane, Amblecote, Stourbridge, West Midlands DY5 3LT. Mondays from 8pm