Stourbridge CC support both competitive and non-competitive, on and off-road cycling. Prospective new members, please browse the site and find more information on the "Join Us!" page.
Tuesdays: summer road training rides start 6.30pm Summerhill.
Monday 25th May: no clubroom.
Tuesday 2nd June: event 3 of the SCC time trial series. First rider off at 7pm, Halfpenny Green.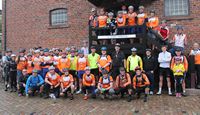 Club News:

17th May: Anthony Neave is 2nd in the junior divisional championships.

Tuesday 5th May: David Mole (Stourbridge Velo) wins the 2nd of the SCC time trial series. Results

18th April: Scott Albrighton wins the most improved rider award at The South Staffs Road Race League:

14th April: the first of the club TT series, won by Jacob Tipper, 2nd Scott Albrighton. Results.

16th March, AGM: Wally Fowler becomes a life member, Bryan Hedges is Club Member of the Year, Anthony Wheatley wins Wag's Kup. Club kit to be changed, see the club clothing page.






Stourbridge Cycling Club is affiliated to: British Cycling, Cyclists Touring Club, Cycling Time Trials, SSSCCRRL, WMCCL.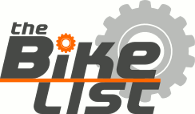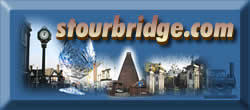 Clubroom: The Roy Archer Room, Oakfield Community Centre, Brettell Lane, Amblecote, Stourbridge, West Midlands DY5 3LT. Mondays from 8pm