Stourbridge CC support both competitive and non-competitive, on and off-road cycling. Prospective new members, please browse the site and find more information on the "Join Us!" page.
Winter evening training rides: meet Lidl, bottom of Brettell Lane, 7.15pm. Light clothing and working lights please, 2 rear.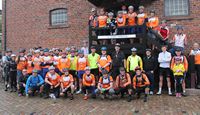 Club News:

23rd November: 13 SCC riders at Top Barn. Winners - Tom & Hannah Payton, Isla, Dan Harris 6th. SCC Results.

16th November: Kevin Payton, Tom Payton, Anthony Neave and Isla all win their respective races at Blackwell Court 'cross. Dan Harris 5th senior. 15 SCC competitiors!

8th November: Hannah Payton is 13th in the European Youth cyclo-cross championships.:

2nd November: Aldersley 'cross - Anthony Neave 2nd junior, Dan Harris 3rd senior, Isobel Cheslin 1st U6!

Anthony Neave wins the junior WMCCL race at Misterton. Jayne Cheslin 4th LV, Lorraine Gaytton 2nd 50+.SCC Results.
Hannah is 5th at Southampton National Series, Kevin 10th.

12th October: 1st round of the national 'cross series - Anthony Neave 9th junior. SCC results here.



Stourbridge Cycling Club is affiliated to: British Cycling, Cyclists Touring Club, Cycling Time Trials, SSSCCRRL, WMCCL and is a Go-Ride accredited club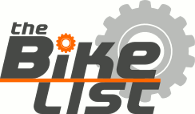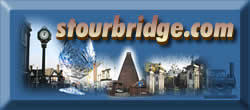 Clubroom: The Roy Archer Room, Oakfield Community Centre, Brettell Lane, Amblecote, Stourbridge, West Midlands DY5 3LT. Mondays from 8pm