Stourbridge CC support both competitive and non-competitive, on and off-road cycling. Prospective new members, please browse the site and find more information on the "Join Us!" page.
25th/26th June: SCC's road race at Astley, Stourport - marshals needed for the Sunday. Programme.
Tuesday & Thursday training bashes: meet Summerhill 6.30pm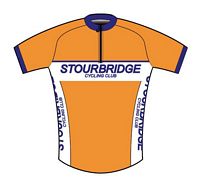 Club News:

7th June: the 3rd in the TT series, Chris Halford takes the fastest time, Anthony Neave fastest SCC rider. 24 competitors. Rolling Results.

19th May: Hannah Payton rides in the Tour of California.

3rd May: the second in the SCC 10 series, 37 riders won again by National 10 Champion Richard Bussell with a course record of 20:51. Rolling Results.

19th April: 28 riders in the first of the 2016 SCC "10" series. Winner is British National 10 champion Richard Bussell of Aerocoach with a time of 21.51. Results

20th March: SCC trio make the podium for the Go run and ride WM round 2 single speed category at Eastnor Castle. Quinn Byteway is 3rd fatbike. Jim Bloomer 2nd XC.

weekly planner
Tuesday
Summerhill bash
1915
Thursday
Summerhill bash
1915
Saturday
Summerhill bash

0810
0820
0830

Saturdays
off-road (Bonded)
0900
0915
0930
Sunday 26th June
Wyre Forest VC
TBA

0830
0900






Stourbridge Cycling Club is affiliated to: British Cycling, Cyclists Touring Club, Cycling Time Trials, SSSCCRRL, WMCCL.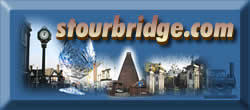 Clubroom: The Roy Archer Room, Oakfield Community Centre, Brettell Lane, Amblecote, Stourbridge, West Midlands DY5 3LT. Mondays from 8pm